Returning to Wellness and Wholeness
WILD Wellness Journey
In this transformational 6 week online journey you will learn how to return to wholeness and wellness. You will learn to prioritise your wellbeing, activate your heart's intelligence, step into your intuitive leadership power and find your soul care strategies so you can manifest a life filled with magic and miracles. Book a free soul shake up session if you have seen one of my masterclasses here
Best Selling Author
Mother Om- Connect with yourself and your child in one mindful moment a day  is an award winning book that provides the tools to manage the emotional journey of motherhood (2014).  Awakening – Meet the Women Birthing A New Earth is a co-authored book (2020) that is a No. 1 best seller in the UK, USA and AUS. Available to purchase on Amazon. Purchase a signed copy of Mother Om here 
Corporate Wellness
Bespoke Corporate Wellness programs are available online, and in person. Become skillful at understanding how we can manage our energy, not our time. Learn how we can enhance our emotional intelligence and communication skills, cultivate resilience, implement essential self-care tools and mindfulness techniques, so we can build connected and productive teams. See more here
"I loved every week of the Wild Wellness Journey. I found each session gave me profound insights and techniques that helped me work through fear, trust my intuition, understand my own personal power and how I can create the life I want.  I love that I have been able to integrate these into my day-to-day life and continue to use them even after the course – it has had a huge impact and opened so many possibilities!
Leonie holds such a beautiful, inspiring and authentic space for both her 1-to-1 and the group sessions – I always felt completely at ease and supported. It was also wonderful to really connect with other women in the weekly sessions and via the chat group – the continual support and sharing of knowledge, experiences and inspiration so openly and without judgement made the experience even more special."
 Katie Stuart – Marketing Manager  
"When I came across Leonie's program, I was looking for a way to increase my intuition and have a stronger connection with Source. I knew I had more potential and could live in a bigger way but I wasn't sure exactly how to go about it. I discovered that increasing my intuition wasn't about some magic technique I was missing, but instead was a way of life. Through Leonie's wisdom and guidance, I learned the tools I needed to begin being courageous and boldly stepping into my own power. Leonie's magnificent energy and support gave me the tools I needed to reconnect to the REAL me, practice a stronger connection to Source/God/Creator, and release the fear that had been quietly controlling my life for so long. If you are on the fence about working with Leonie, I suggest you go for it! She knows how to hold the space for your growth and has the tools to get you there. She has been one of the most transformational forces in my life and I use the wisdom I gained from her on a daily basis. The value of spending time in Leonie's presence is more than you can put a price tag on. You won't regret it!
Kelly Clark – Coach

"I found Leonie by discovering her book Mother Om. It is filled with empathy, compassion and loving guidance which helped me get my head around coming into my new role as a Mother of two.
I felt a calling to work with her. There was a big part of my life that felt unfilled. Leonie's business mentoring program helped me tap into my true, authentic self to uncover my dreams and passions and bring them into reality in the form of a business (this has led to more than I ever would have imagined).
Recently, Leonie's intuitive guidance sessions have seen me put aside what does not serve me in this life and step fully into my true self. It was like connecting directly with my soul. All of these experiences were filled with Leonie's sincere love and heartfelt guidance. And at the center of each of these experiences is putting fear and subconscious blocks to the side and opening up to love. The effects of this were not instant, but have been long-lasting and life-changing.
Thank you Leonie for all you have done for me! You have guided me on my journey and everything is exactly how it should be."
– Becky Gilesphie – Vocal Coach 
"Leonie is such a beautiful soul to work with. During the session with her, I felt so safe and supported whilst after I felt so much at peace. The transformations to follow were incredible. At first, I didn't realise what had changed but before I knew it I was doing things in areas of my life that I had previously felt so stuck and lost in. So much fear has shifted and I'm opening up to a whole new world. Leonie has helped me to connect to those hidden parts of myself and find clarity from the inside out. Thank you so much Leonie for guiding me back to my heart". 
Amanda Piper

"I am so glad I found Leonie's Heartfulness program. After years of work burn out and young mother stress, I was in a permanent state of numbness, just existing day to day and unable to feel any joy or passion. Taking part in Heartfulness training was my first step back into my journey to myself. I experienced the first cracking open of my heart and learnt amazing skills and techniques to tap back into my heart space. I highly recommend this course to realign with yourself and your higher self and reconnect back to the powerful feelings of love from your heart"
-Holly Hammond 

"I feel like a new person after taking Leonie's program – truly. I have more peace, more inner strength and more connection to who I am – which is actually a connection to everything. I look at my kids and those around me differently now. There are of course times when life still gets hard and fear rises up – but I have practical tools to use and newfound knowledge about how the universe works, and this alone is very powerful and grounding. It is true – putting this wisdom into practice will bring you a very fulfilling life with meaning, peace and abundance. There is no turning back! This is the path to awakening and self-realisation"
Becky Gilesphie

"This space is for any spiritual woman waiting and willing to express and experience her unlimited self. Leonie is a powerful and integral space holder, a leader in intuition and mindfulness practice. I am in awe of her genuine heartfelt intention to serve and support her tribe to flourish and thrive in abundance, integrity, beauty, and strength. Do join us, you will be so grateful that you did xx
Tamala Ridge – Space Holders Santuary."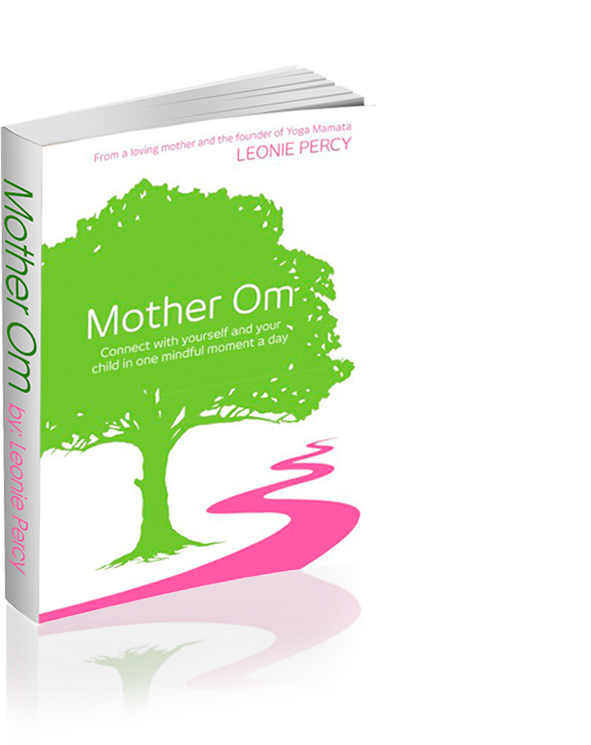 Your guide to being a more content, calm and compassionate Mother.  
This message is only visible to admins.
Problem displaying Facebook posts. Backup cache in use.
Click to show error
Error: Invalid OAuth access token - Cannot parse access token Type: OAuthException