Looking for an engaging and inspiring speaker?
Leonie Laukkanen is a wellbeing Facilitator teaching Corporate Wellness programs, an Intuitive Intelligence Trainer, Keynote Speaker, and Author of the award-winning international best selling book "Mother Om" and co-author of the global best seller "Awakening". Leonie is also the creator of Luna Phoenix Designs jewellery.
Leonie presents to a wide range of industries including state governments, councils, health colleges, global corporations and in the early education sector.
Leonie is a born leader and change maker. A spiritual seeker and truth sharer. Her soul purpose is to shine her light and inspire others to do the same.
Leonie lives in Brisbane, Australia with her husband and 3 young children.
For over 10 years Leonie has been teaching yogic principles, mindfulness, intuition, and the art of living life from our heart's intelligence.
Clients include Services Australia, NSW Government, Apple, Amazon, Honeywell, Tata Consultancy, Endeavour College and CSIRO.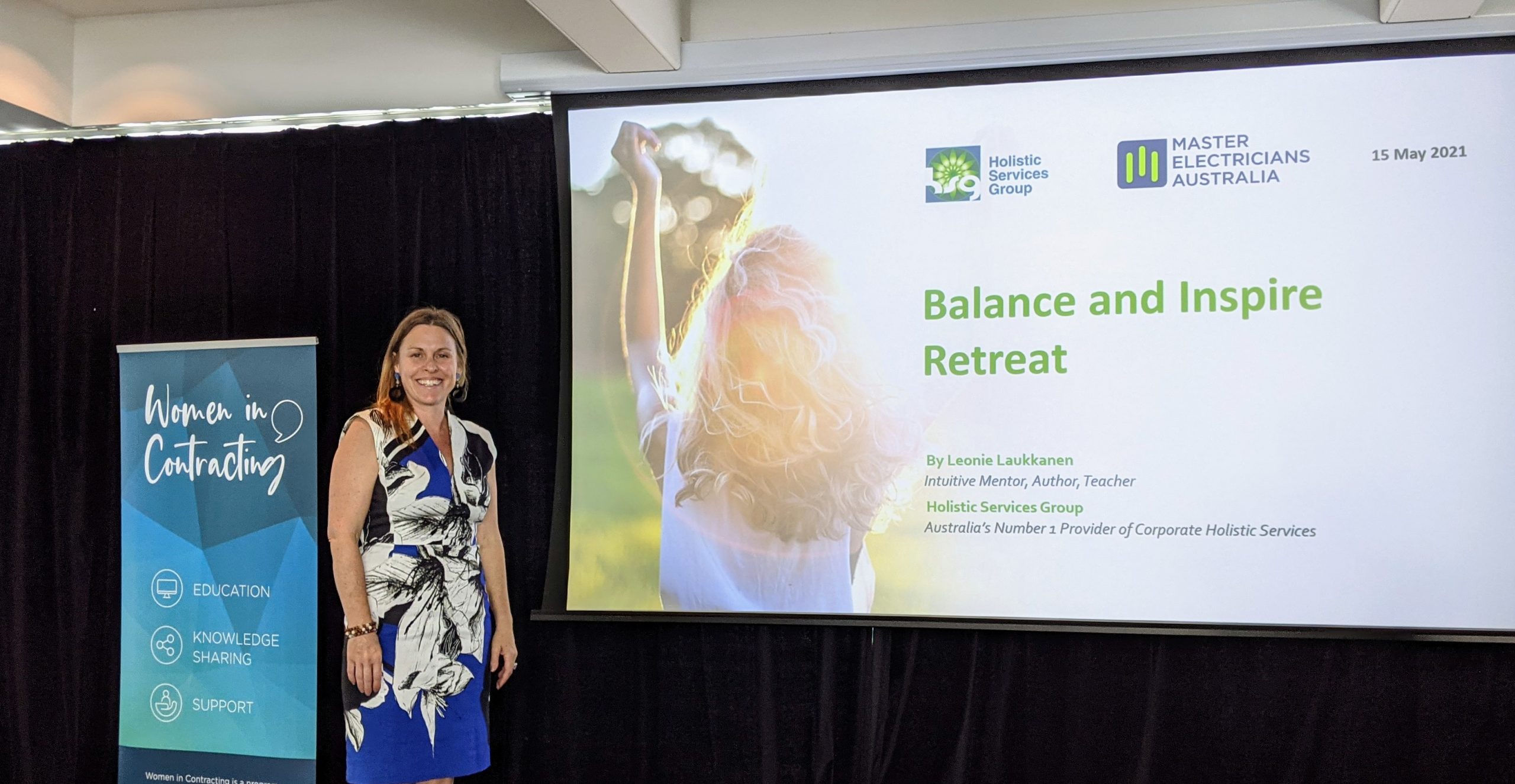 Leonie faciliated a retreat for 50 women in contracting in May 2021. 
"Leonie was a speaker at our INSPIRE Conference. She was absolutely amazing and gave the delegates some very useful techniques on mindfulness, spoke about the importance of breath, self-talk and gratitude. The delegates REALLY enjoyed the chocolate meditation and left her session feeling relaxed and reinvigorated. Thanks so much Leonie, you truly are an inspiration."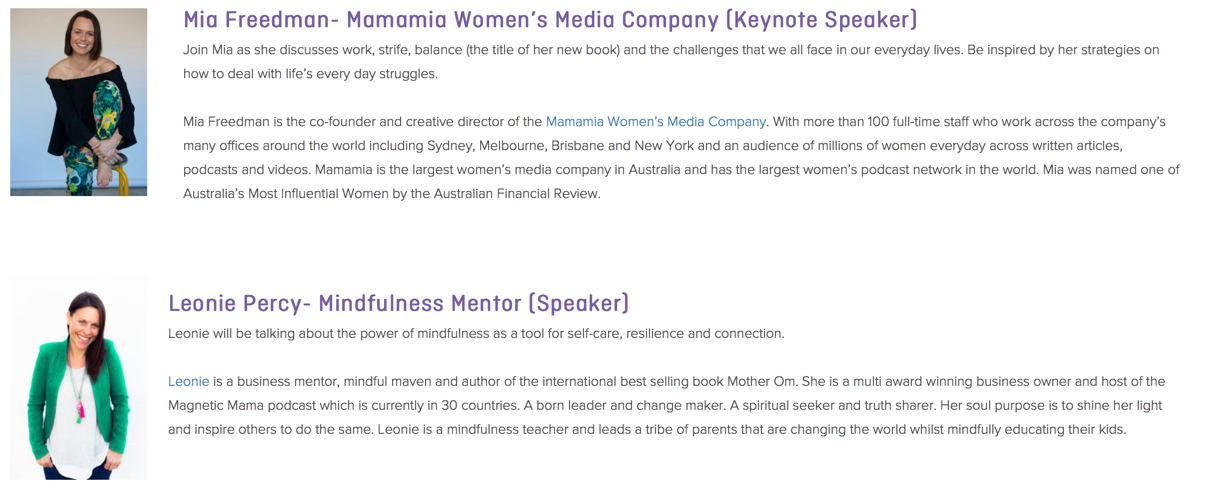 "The team thoroughly enjoyed the session. It came at just the right time providing some very useful tools and ideas to consider for their wellbeing journey. Leonie was uplifting, inspiring and an energetic facilitator . She was quickly able to navigate any issues raised and ensured our staff were in a safe space to practice some of the wellbeing tools"
Image taken from Leonie at the KPI Brand Accelerator where Leonie shared the success of Yoga Mamata and Mother Om in front of 500 people.
"Your presentation was absolutely inspiring and beautiful. Thank you." Ash Lim, Director